CM Labs Simulations, developer of Vortex training simulators, will feature its full fleet of earthmoving and lifting equipment training packs at The Utility Expo September 28-30 in Louisville, Ky.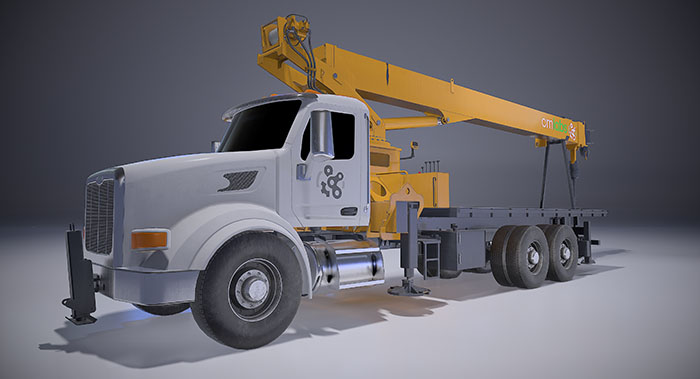 CM Labs' simulator training packs feature progressive learning programs, and best-of-class simulation. The company's earthmoving equipment solutions include excavator, backhoe, wheel loader, dozer, motor grader, and articulated dump truck training packs. Lifting equipment solutions include the mobile crane, crawler crane, flat-top tower crane, luffing tower crane, and forklift simulations, along with the new boom truck training pack.
Self-guiding exercises allow operators to learn at their own pace, or simply refresh their skills as needed. The simulators capture operating metrics for continual and comprehensive scoring and reporting on trainee progress. Thanks to CM Labs' Smart Training Technology, every simulated machine delivers transferable skills that trainees take to the job site.
All training packs can be loaded on any of CM Labs' simulators, which consist of the portable desktop Vortex Edge Plus, the motion-enabled Vortex Edge Max, and the highly immersive multi-display Vortex Advantage.
Highlighted here are several of the training packs most commonly used by utility contractors.
The New Boom Truck Simulator Training Pack is the only solution of its kind on the market. It features a certification exercise, including deployment of a digger derrick as well as a virtual replica of the CCO course exercises.
The Mobile Crane Simulator Training Pack can be used to evaluate operator readiness for certification with an innovative skills assessment exercise. This training pack is the only simulation solution that covers advanced lifting techniques, such as a blind lift, recovering from a load pendulum, girder lifts, and more.
The Motor Grader Simulator Training Pack gives trainees the distinctive feeling of pushing soil. This essential quality allows operators to understand how to position and adjust the moldboard during an exercise. The most advanced grader simulation available today, it's the only solution on the market to incorporate real-time operator scoring, advanced earthmoving simulation technology, and real-life advanced effects such as side-draft.
The Wheel Loader Training Pack delivers highly realistic bucket/ground interactions, which is critical for training operators how to position the bucket properly and understand the machine's capacity. Trainees learn how to ensure a clear driving path for dump trucks, in order to prevent vehicle turnovers as well as how to use the machine's quick coupler to change attachments. The training pack also includes a Grade Quality Sensor (GQS) that provides real-time visual feedback to the operator when digging or leveling.