Mack Trucks will feature two of its Mack Granite model construction trucks at World of Concrete 2022, Jan. 18 to 20, 2022, at the Las Vegas Convention Center.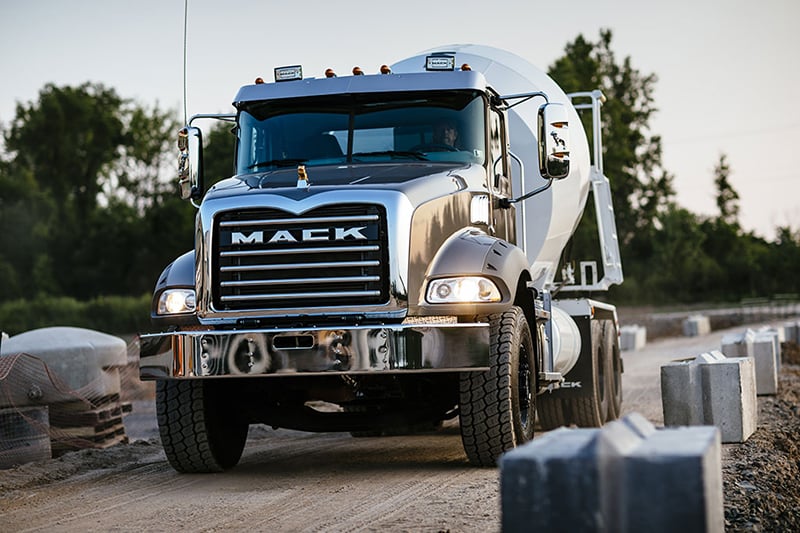 Known as the workhorse of the Mack vehicle lineup, the versatile Granite model easily handles the most difficult of worksite applications, all while offering maximum driver comfort, power, durability and reliability.
"The Mack Granite is one of our top-selling models for good reason. The Granite features the durability and power to manage the demands of working in the toughest of applications, such as the concrete segment of the industry."
said Tim Wrinkle, Mack Trucks construction product manager.
Mack trucks featured in Mack booth No. W-1826 in the Las Vegas Convention Center include:
Mack Granite Axle Back Concrete mixer
Mack Granite Axle Back Concrete pumper
Mack trucks are sold and serviced through an extensive distribution network in more than 45 countries. Mack trucks, diesel engines and transmissions sold in North America are assembled in the United States. Mack manufacturing locations are certified to the internationally recognized ISO 9001 standard for quality, ISO 14001 standard for
environmental management systems and OHSAS 18001 standard for health and safety management systems. Mack is also a proud sponsor of Share the Road, an American Trucking Associations public information campaign aimed at enhancing the safety of our nation's roadways.