Hendrickson Truck Commercial Vehicle Systems, a global leader in lightweight axle and suspension technology, announced a suite of new products specifically catering to the rapidly growing electric vehicle market.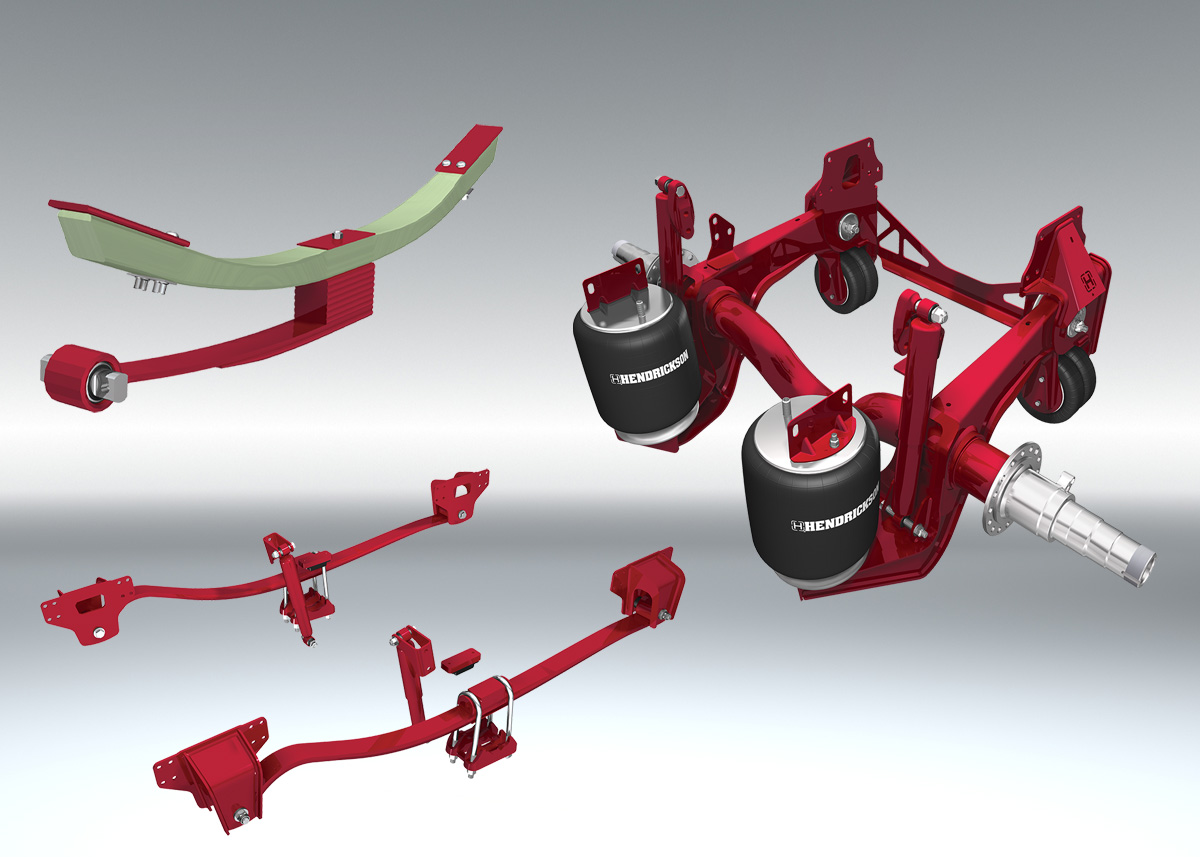 Softek, the front steer axle and suspension system featuring Hendrickson's fabricated Steertek front steer axle, integrated with the front mechanical spring suspension and lightweight clamp group has been scaled to accommodate the medium duty last mile delivery market and still provides its trademark weight savings and ride quality. In addition to Softek, Hendrickson's exclusive Snake Spring technology has been incorporated into the rear suspension system for this platform and delivers additional weight savings and optimized ride and stability characteristics.
Jason Shiffler, Business Unit Director at Hendrickson says:
"Hendrickson has a long history of supplying lightweight suspension products to the heavy-duty transportation industry, and today expanded that offering to support the burgeoning medium duty electric vehicle segment. Innovative solutions like Softek and Snake Spring technology deliver not only critical weight savings but also provide excellent ride and handling for the class 4 and 5 medium duty delivery van market allowing vehicle manufacturers and fleets alike to maximize capacity in other areas of the vehicle"
In addition to these systems focused on the delivery van market, Hendrickson continues to make weight saving advancements in other areas of the medium duty market with cutting edge mechanical suspension components such as its Liteflex hybrid composite and steel spring which offers weight savings up to 240 Lbs. versus a conventional steel multi-leaf spring mechanical suspension.
For the heavy-duty market, Hendrickson offers Optimax, it's lightweight forward liftable tandem axle and suspension system for 6×2 vehicles which delivers significant weight savings and helps optimize a vehicle's energy consumption through its automated liftable technology. 
All these innovative new products signify Hendrickson's commitment to support the electric vehicle space, where lightweight products are highly desired.