At bauma 2022, SENNEBOGEN will bring the largest material handler ever exhibited at a bauma to its booth: the 885 G-Series. The handling giant for the port impresses with an operating weight of more than 300 t and a reach of up to 38 m. An exhibit with impressive dimensions that will not be overlooked at bauma.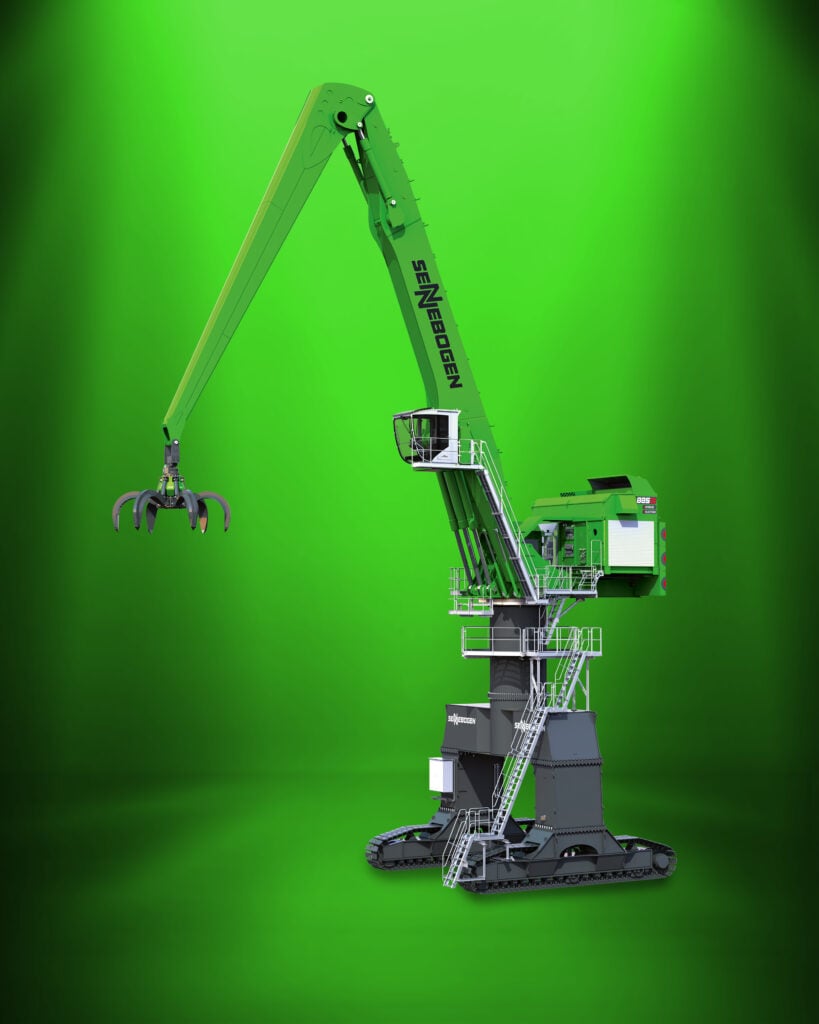 This much can already be revealed: With the new port material handler, which will be presented to the public at bauma, SENNEBOGEN is adding another large-scale material handler to its portfolio, which, with its more than 300 t operating weight, can be used primarily in the demanding port segment.
More reach with higher payload
The 885G fits perfectly into the gap between the existing 875E and the world's largest material handler 895E and thus also takes into account the growing ship sizes – especially in inland ports. Thanks to the variety of equipment typical of SENNEBOGEN, the machine can also handle heavy container lifts as well as crane lifts up to 50 t.
Advantages of the G series
As another development of the latest machine generation, the G series, special attention was paid to the topics of energy efficiency and driver comfort in the 885G. The new material handler is therefore also equipped with the SENNEBOGEN Green Hybrid Recuperation System, which has already successfully established itself in material handlers from 47 t operating weight. In addition, several drive variants are available. The completely redesigned Portcab and a variety of cab elevations offer the operator an overview and comfort at the highest level.
Further product highlights will be communicated at the official product launch for bauma 2022 in October.
World's largest material handler exhibited in Straubing
There will be another highlight in Straubing. The world's largest material handler, the SENNEBOGEN 895E, will be on display in the crawler gantry version at the same time as the trade show at the nearby SENNEBOGEN factory site in Straubing. Bus transfers will be offered for interested customers.