In just 15 years, ARJES has built itself up from scratch to establish itself as a supplier of industrial shredders for the recycling industry. With help from Volvo Penta, it has been able to develop machines that can eat through waste like no other.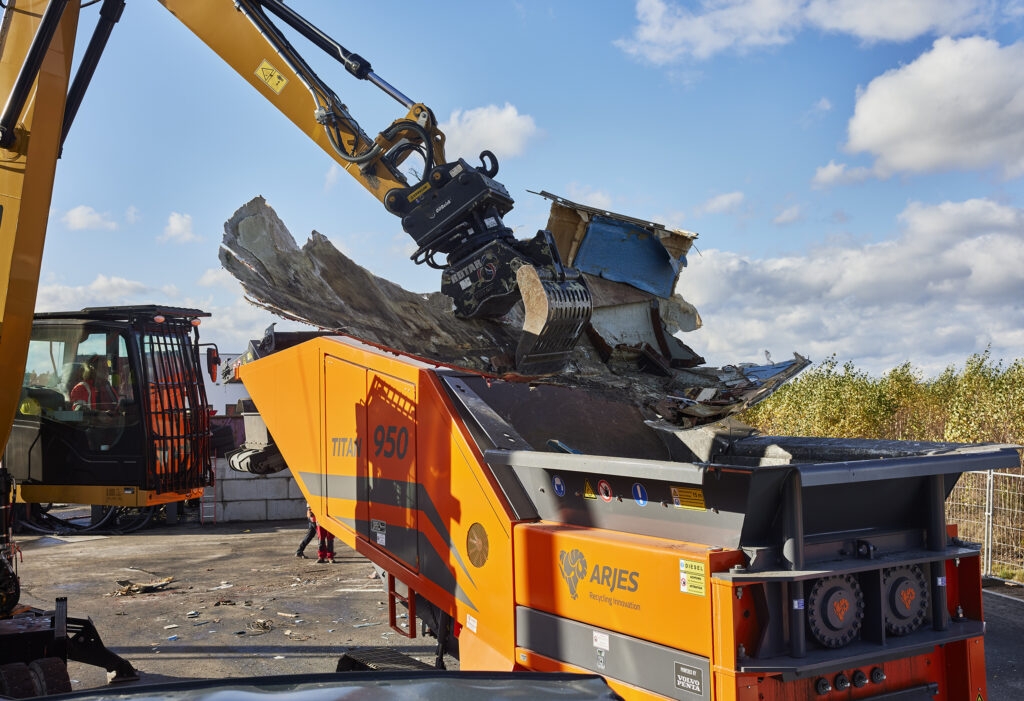 Waste management is a growing challenge across the world. Every year, over 2 billion tons of household garbage is produced, and this is expected to rise to nearly 4 billion tons by 2050. This is creating a thriving recycling industry globally and putting pressure on the world's disposal and recycling companies. ARJES has been able to distinguish itself as one of the industry's leaders thanks to its industrial shredders which have the capacity to recycle a wide range of materials.
Creating unique and innovative industrial shredders
ARJES' headquarters in Leimbach, Germany is a bustling production facility with a workforce of about 200 employees. But back in 2007 – when founder Norbert Hammel purchased the site – it was nothing more than an old, abandoned concrete factory. The company, which started with a wood waste shredder, has continuously developed, upgraded, and expanded its machines to shred a wider variety of materials such as metal, waste and concrete.
"What makes our machines unique is their mobility, their diverse range of applications and the fact that they are very simple to use; basically, a child could operate them. We are a relatively young company, but we have been able to grow rapidly over the past 15 years thanks to our commitment and willingness to innovate. Every machine we develop is an evolution of the previous one. That's why our company's motto is 'Innovation is what keeps us thriving."
says Martin Priewe from ARJES marketing department.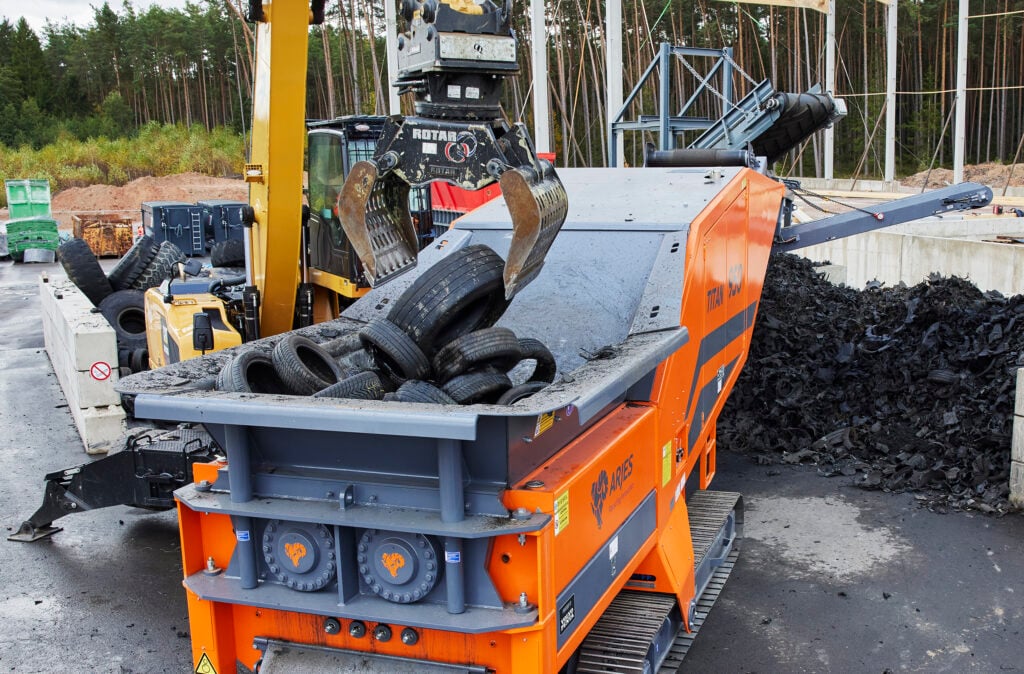 Creating a point of difference
In 2016, ARJES launched its most important product to date: the IMPAKTOR 250, its first machine capable of crushing stone and concrete. It was also the first machine equipped with ARJES' revolutionary quick-change system for shafts.
"By developing the IMPAKTOR 250, we really tried to differentiate ourselves from our competitors. We looked at the market and asked what our customers needed. Many stated that it was too difficult to change the shredding shafts and that it was affecting performance."
says Christian Hennig, Design Engineer at ARJES.
With the ARJES quick-change system, shafts are connected to a cassette that can be quickly and easily installed and removed. This ensures easier maintenance and higher productivity. Combined with its easy maneuverability, light weight, strong shredding performance and best value for money, it didn't take long for the order books at ARJES to start filling up. The launch of an even more powerful shredder, the TITAN 950, soon followed, and both continue to define the company today.
"We always say that where many throw in the towel, we seek the challenge."
says Martin Priewe.
A decade-long partnership
It was during the development of the IMPAKTOR 250 that ARJES started working with Volvo Penta. ARJES decided to switch suppliers due to better engine availability, which would shorten delivery times. Volvo Penta engines meet the company's requirements in terms of performance, fuel consumption and reliability, as well as ease of installation.
"With most of the other engines, we had to bring in an electrician for the installation to do all the wiring. But with Volvo Penta, everything is ready packaged. All the cables and wiring are set and done; the installation is simply plug-and-play."
says Christian Hennig.
Throughout the development of both the IMPAKTOR 250 and the TITAN 950, Volvo Penta has always been able to offer technical support and advice to get the best possible fit for each machine. Now it continues to do so through its global service network.
"Because Volvo Penta also has a marine business, its service network coverage is excellent. They're present just about everywhere and if they're not, it's often possible to use a Volvo CE or Volvo Trucks dealership instead. For example, if we have an issue with a turbo charger in a machine in Israel – we just contact their service department and in no time, they will have the part and one of their guys out there to fix it."
adds Christian.
As the need to recycle increasing larger amounts of waste grows, ARJES will continue to develop and evolve its products to keep pace. When it comes to engines, ARJES feels it has found a supplier it can fully rely on.
"Volvo Penta fits perfectly with our company's philosophy. Their engines are light and compact, yet powerful and efficient – just like our shredders."
says Martin Priewe.