Early in February Haulotte teams in UK and USA will exhibit on 2 majors shows for the hire industry. Since the COVID crisis, participation in trade shows has become rarer and more complex to organize. For the past year, the return of trade shows has been really felt despite international travel constraints that are still existing and do not facilitate massive participation.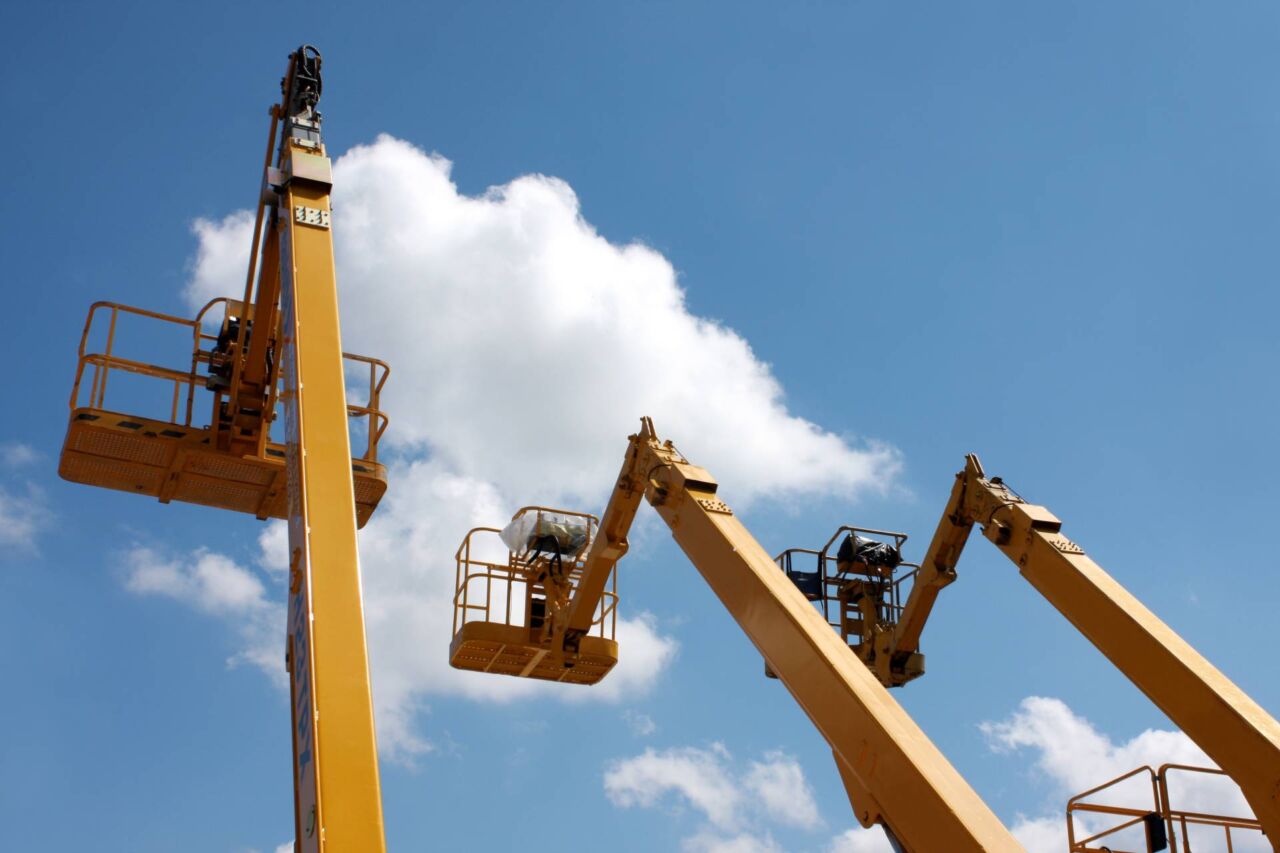 The 
Executive Hire Show

in England

The exhibition will take place on 8 and 9 February at its established home the Coventry Building Society Arena.

The Executive Hire Show was launched in 2007 and it has quickly become the unmissable national exhibition for the tools, equipment, and plant hire industry. The EHS team organizer has confirmed that the UK's premier hire event is 'sold out' of stand space. With a major commitment of nearly 150 exhibitors, 31 of whom are making their first appearance in the Hire Show.

The Executive Hire Show is firmly established as the only annual national event aimed at tool, equipment and plant hirers and the suppliers. The show enables hire professionals to not only see key suppliers they already do business with, in one place, but also to get in front of new companies from throughout the world who are looking to serve this market.
Haulotte will be part of it!
"As an exhibitor at the Executive Hire Show we are guaranteed audience of both the largest national hirers and well over four fifths of the UK independents hire companies, is an opportunity to extend our reach and make new connections, hopefully leading to new collaborations. This show is very focused on the plant and tool hire sector and attracts the sort of general hire companies we don't always see at lifting equipment events. This show is an opportunity for us to really put the brand in front of decision-makers from those hire companies, particularly independent hirers."
said Gavin Fraser, Business Development Manager for Haulotte UK.
Gavin, who handles the organization of Haulotte's presence during the show, is planning to present the new COMPACT Range, a vertical mast equipped with rubber tracks: the Star 6 Crawler, and a workshop about telematics solution with Sherpal technology.
The ARA Show in USA
Hosted by the American Rental Association, the ARA show is an annual trade show for the equipment and event rental industry. The ARA show will be held on February 12-15 2023 in Orlando, FL. It is an exclusive event where rental equipment manufacturers gather to display their products.
For Haulotte's American team, the ARA show is the opportunity to network, to engage buyers and rental company fleet managers with Haulotte's robust line of products and establish relationships with new and current leads in a face to faces setting.
"We will have Haulotte's Sales Team and our top line products displayed at the world's largest equipment and event rental tradeshow in Orlando. Our goal is to create brand awareness and recognition, meet people and collect their feedbacks to better understand their needs and their expectations about 'Haulotte' brand. In addition, this will lead to encouraging interest in our current and upcoming products with our customers ."
said Sara Fakhraei, Marketing Director for Haulotte USA.
What will be displayed at the show include Compact Scissors, Electric Rough Terrain Scissor Lifts, a Trailer-mounted Boom (4527A), the Sigma 16 (Sigma 46), a Vertical Mast STAR 10 (STAR 26J), and 2 Rough Terrain Booms (Articulating & Telescopic)
Source: Haulotte