Bobcat will be at CONEXPO at Booth W41145.
Bobcat has taken innovation to the next level with the introduction of two, new concept machines unveiled during the first day of CONEXPO 2023. Following the 2022 release of the Bobcat T7X, the world's first all-electric compact track loader, Bobcat has now unveiled the world's first all-electric skid-steer loader, the Bobcat S7X. Bobcat has also stepped beyond industry expectations with the unveiling of its new concept track loader, the Bobcat RogueX. This next-generation concept machine explores the capabilities of electric power, autonomous operation and dual lift-arm geometry.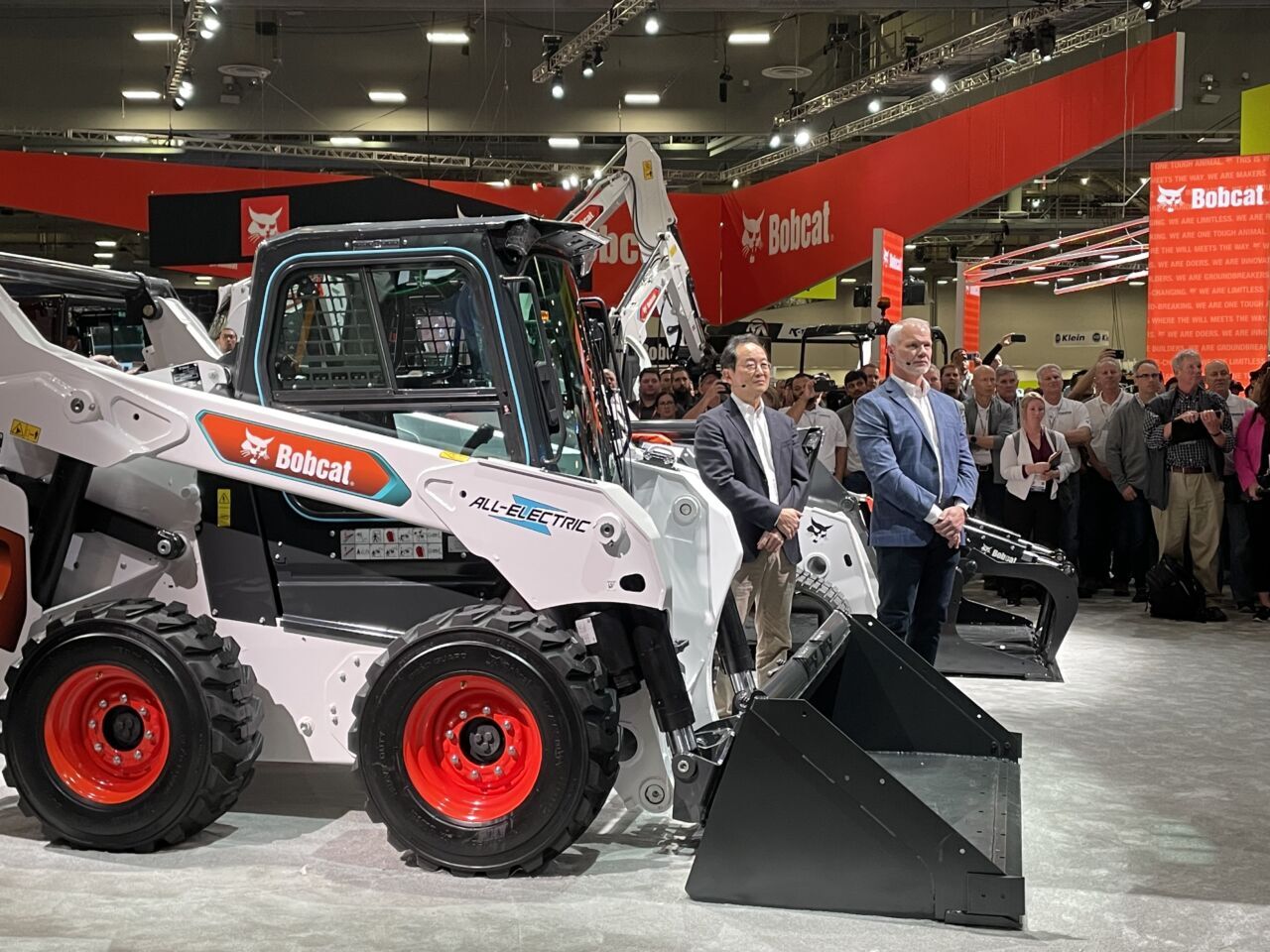 "At Bobcat, we are always pushing the boundaries to explore the next leading advancements that help our customers accomplish more and propel the industry forward. As an organization, we are committed to innovating for our customers' needs first and foremost, so that they can become more efficient, more productive and more successful."
said Scott Park, Doosan Bobcat CEO and Vice Chairman.
About the S7X All-Electric Skid-Steer Loader
Like the T7X, the S7X is all electric, as it is powered by a 60.5-kWh, lithium-ion battery, features electric drive motors and utilizes ball screw actuators for lift and tilt functions.
Together, the battery and electrical powertrain generate incredible performance characteristics, with instantaneous torque that is as much as three times greater than traditional loaders. The powerful loader balances sustainability and performance with zero emissions and is equipped to outperform its diesel-powered equivalent.
This skid-steer loader offers operators a smooth and comfortable experience with minimal vibration and nearly silent operation.
The S7X can operate for up to 8 hours on a single charge depending on the application, giving most operators more than a full day's work when breaks and downtime are considered. A full charge takes approximately 10 hours.
"As the inventor of the original skid-steer loader, we are excited to take the machine that created the industry and reinvent it all over again. The S7X is an incredible product with real-world application that can support operators on environmentally sensitive sites, in noise-restricted areas and for indoor operation."
said Joel Honeyman, Doosan Bobcat Vice President of Global Innovation.
At this time, the S7X skid-steer loader is being debuted as a prototype machine.
RogueX: concept machine that breaks all the rules
The Bobcat RogueX combines technologically advanced features to make it a one-of-a-kind conceptual machine. While most closely resembling a track loader, the machine is in a league of its own.
As a research and development project, the machine was built as a proving ground to advance the Bobcat innovation roadmap, evaluate customer perceptions and test the limits of machine functionality.
"RogueX was concepted with consideration for the worksite of the future and how a customer's needs may evolve—with a focus on ease of use, remote operations, autonomous functionality, sustainable operations and features that allow operators to accomplish more with one machine."
said Honeyman.
As jobsites change and operators turn to remote operation, Bobcat took its concept further by fully eliminating an operator station. The machine explores the idea of operating where humans cannot go to tackle more work in more places than ever from a remote position.
By building the loader without a cab and using advanced kinematics, RogueX features next-generation unique functionality including both vertical-path and radial-path lift capabilities in one machine.
The all-electric and autonomous concept machine produces zero emissions as it features a lithium-ion battery, electric drive system and no hydraulics.
"After our successful development of building an all-electric loader [the Bobcat T7X], we wanted to think bigger, broader and take a leap far into the future. Our dedicated innovation team took a bold approach and designed a machine that breaks all of the rules. RogueX sets a framework for what is possible, and our team is just getting started on what is next."
said Matt Sagaser, Director of Innovation Accelerated at Bobcat.
RogueX is in the early research and development stage at Bobcat.