Ewellix has introduced a new e-MOVEKIT to help designers and manufacturers of mobile machinery simplify the specification, assembly, and testing of electric linear actuation systems. The e-MOVEKIT has been developed in response to the growing trend towards electrification of motion systems in mobile and off-highway equipment.  In particular, the demand to replace traditional hydraulic devices with a new generation of electric actuators that offer high levels of power-density, far greater max. force capacity, energy efficiency, safety, and reliability.
In essence, the new e-MOVEKIT is a complete system with all the components that are needed to drive and control linear motion in mobile machinery fitted with a 24V power source, with either analogue or CAN-bus standard controls.
At the heart of each e-MOVEKIT is one of Ewellix's advanced modular electric actuators.  These are designed to be used with a wide range of high-performance motors, gearboxes and end attachments, all of which are supplied as part of each kit.  Each kit will include all the connectors, cables and mounting attachments needed for simplicity of installation.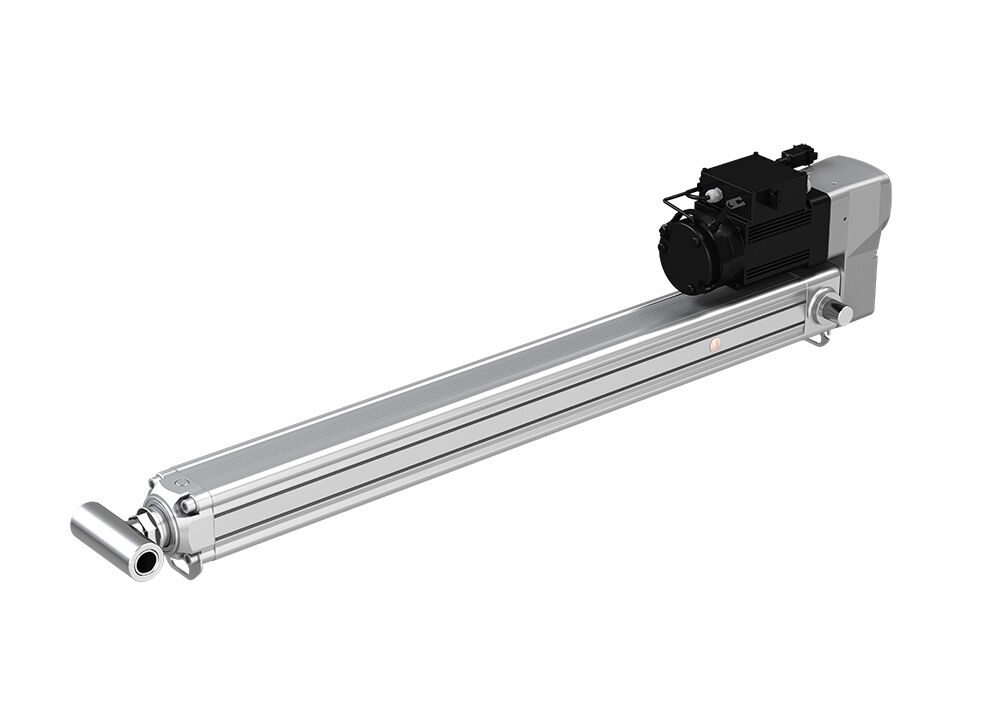 The concept behind the e-MOVEKIT is to make it easy for engineers who are already experienced in linear motion, as well as those who may not have previously worked with electric actuators, to be able to quickly and easily specify, customise and configure effective solutions for mobile equipment. The simplicity and speed of specification makes the new e-MOVEKIT ideal for both prototype development projects as well as full-scale equipment build.
One of the many advantages of the new e-MOVEKIT is that Ewellix electric actuators offer a range of benefits to be easily built into each machine.  For example, regenerative braking can be initiated when each actuator is being driven under load, while safety features such as a descent speed limiter, back-up nut and electromechanical motor braking can easily be incorporated.
The e-MOVEKIT looks set to transform the way in which electric linear actuators are specified and used by OEMs, providing a plug and play option for the replacement of traditional hydraulic cylinders, while helping to reduce design and commissioning times.