On December 21, Guangxi Yuchai Machinery Co., Ltd. has once again set up its significant milestone of the cooperation project with Germany's MTU. The 100th high-end high-powered engine S4000 of MTU Yuchai Anteyou Power Co., Ltd. (hereinafter referred to as "MTU Yuchai Anteyou"), a joint venture of the two sides, rolled off the assembly line.
The production from the first to the 100th signifies that MTU Yuchai Anteyou has possessed the capability of batch production, giving it a chance to be closer to the goal of producing 1,500 engines per year. Yan Ping, Chairman of Yuchai Machinery, together with Jin Shixin, Vice President of Strategic Customers of Rolls-Royce Power Systems AG in Greater China and CEO of MTU Yuchai Anteyou, unveiled the engine.
On April 9 this year, MTU Yuchai Anteyou celebrated the birth of S4000 engine, its first high-end high-powered engine. In about eight months, MTU Yuchai Anteyou has adopted the same production line with MTU, and followed the same production process and quality standard, so as to finish the course at a "Chinese speed" from preparation, operation, to batch production. With the output of the 100th engine, it has got closer to the goal of producing 1,500 engines each year.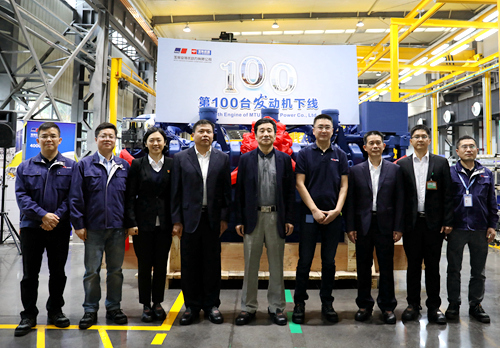 MTU's series 4000 engine is an internationally renowned product, which has been widely applied in the fields of power generation, oil-gas field, etc. Since the launch in 1996, it has opened the 22-year remarkable legend of the series, and has played a leading role in the technology of such aspects as common rail, pressurization and engine control systems. This series is popular with Chinese customers, and it boasts a broad market prospect. Yuchai cooperates with MTU to assemble and deliver S4000 engine in China, which will comprehensively improve product's competition, effectively shorten the delivery cycle, and greatly improve customer satisfaction, so as to further expand the domestic and international markets with high-end power products.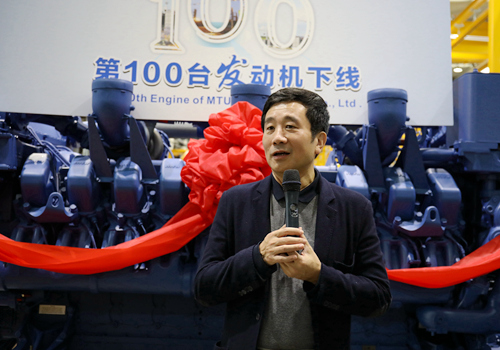 As Yan Ping has said, Yuchai has paid much attention to the cooperation with MTU, and also placed great hopes on the development of MTU Yuchai Anteyou. The 100th world famous MTU S4000 engine made in China rolled off the assembly line, setting up another milestone for their cooperation, and it is also an important step for Yuchai to facilitate its internationalization. Yuchai, always stressing on trustworthiness and promises, will continue to deepen its cooperation with MTU, thus to broaden sales channels, boost the development of MTU Yuchai Anteyou, and provide more high-end quality products to customers nationwide and worldwide.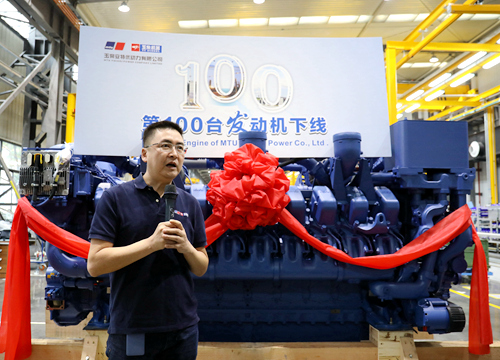 MTU Yuchai Anteyou, as the third global production base for MTU's series 4000 engine, has built independent production facilities, equipment, production lines and test benches, and it has also trained a strong technical and production team. Jin Shixin said, "With the support of Yuchai and MTU, we have had the capacity of assembling two engines a day through unremitting efforts, and based on that, we will strengthen the production capacity of the joint venture to further improve customer satisfaction."