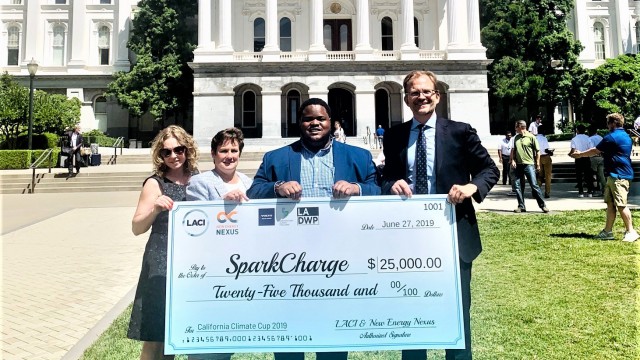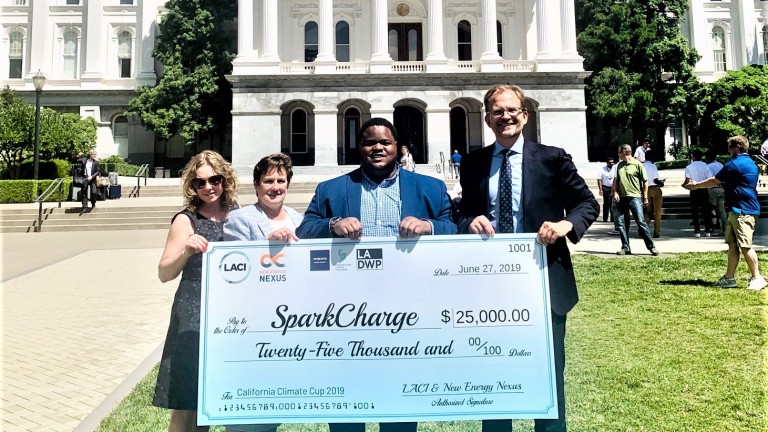 Volvo Group and the Construction Climate Challenge, an initiative of Volvo Construction Equipment, recently sponsored the California Climate Cup, a competition among innovative startup entrepreneurs whose companies address climate resilience and carbon reduction measures.
"The Volvo Group, like the state of California, is committed to sustainability, innovation and advancing new ideas that are accepted by society," said Dawn Fenton, director of public affairs for Volvo Group North America. "Sponsoring the California Climate Cup enables the Volvo Group to support innovation that ultimately will help create a cleaner, improved future for the transportation of people and freight, and we were pleased to help support the competition.
The California Climate Cup spotlighted startups during competitions in Los Angeles, San Francisco and Sacramento. Those selected to compete were categorized by business focus including Clean and Smart Grid, Energy/Transportation Nexus and Zero Emissions Transportation.
About 100 innovators competed before judges, including some judges from the Volvo Group. Competitors were scored on several parameters, including innovation, deployment, scalability, carbon impact and climate resilience. Nine finalists were chosen, three from each category, and competed before policymakers June 27. One winner was chosen from each category. They are:
Reginald Parker – Optimal Solar, Clean and Smart Grid
Joshua Aviv – SparkCharge, Energy / Transportation Nexus
Michael K. Opoku – SurgePower, Zero Emissions Transportation
From the three category winners, Joshua Aviv with SparkCharge was named the overall winner of the 2019 California Climate Cup. In addition to the recognition, Aviv received a cash prize of $25,000. The Volvo Group also hosted a reception June 26 at its Mountain View, California, Innovation Lab for the semi-finalists and key Silicon Valley-based innovation leaders.
"The California Climate Cup offered the Volvo Group a unique opportunity to host participants at our Volvo Group Connected Solutions Innovation Lab – or what we call Hub335 – and to spotlight the types of initiatives that meld with our priorities," said Jenny Elfsberg, a judge for the competition and director of the Volvo Group Innovation Lab. "It was inspiring to participate in this event, and to see several great innovations that will impact transportation and society to become more sustainable in the future."
Along with the Volvo Group's support, the Construction Climate Challenge also sponsored the program to build stronger relationships with California-based stakeholders. The purpose of the Volvo Construction Equipment Construction Climate Challenge is to promote sustainability throughout the construction industry value chain and provide funding for environmental research. The Construction Climate Challenge is a part of Volvo Construction Equipment's commitment to the World Wildlife Fund's Climate Savers Program.
"Collaboration is crucial to accelerate climate solution innovations through the value chain and across industries, as well as with academia and policymakers," said Elin Svanström, co-founder of Construction Climate Challenge.
Source: Corporate brand press office