The new Continental LD-Master L5 Traction radial tire delivers a smooth ride and long service life despite heavy loads and abrasive surfaces. It has been designed for operations in the most difficult environments and comes from the factory fitted with internal tire sensors. The new tire is initially offered in size 35/65 R33.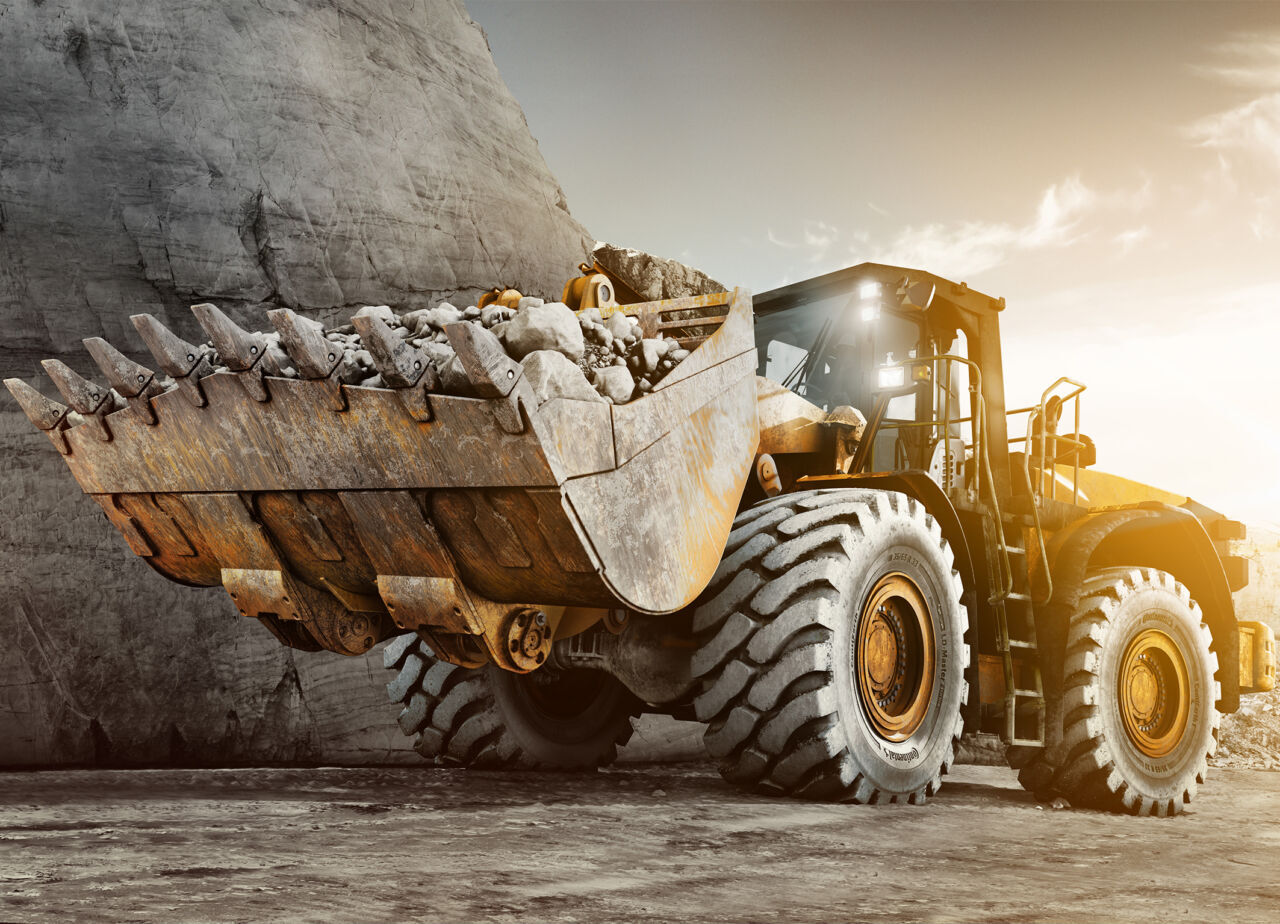 High-level traction under demanding load requirements
The LD-Master L5 Traction is specifically designed for loaders operating on abrasive surfaces and in jobs where high productivity and assured vehicle uptime are of the highest importance. The reinforced 3" carcass satisfies the highest load carrying capacity requirements, even under extensive production cycles. The L5 traction tread pattern protects the carcass and ensures smooth and safe operation on construction and mining sites. The solid tread block design always provides secure traction. The extra deep tread and sidewall protection also make the tire exceptionally robust and help ensure long-term productivity.
Optimized service life thanks to digital tire monitoring ContiConnect 2.0
To minimize downtime and maximize tire life, the specialized tires used on construction and mining machinery must be monitored as precisely as possible. The LD-Master L5 Traction is fitted with an integrated tire sensor, making monitoring in real time possible. The sensor monitors temperature and tire pressure, helping to ensure the most efficient operation for a long tire life.